Let us help you grow your business with an aggressive direct response marketing strategy.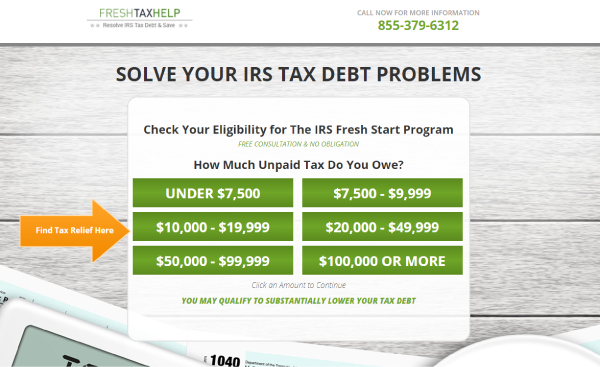 FreshTax-Help.com helps Americans behind on their Federal taxes resolve the debt at often substantial savings to the client.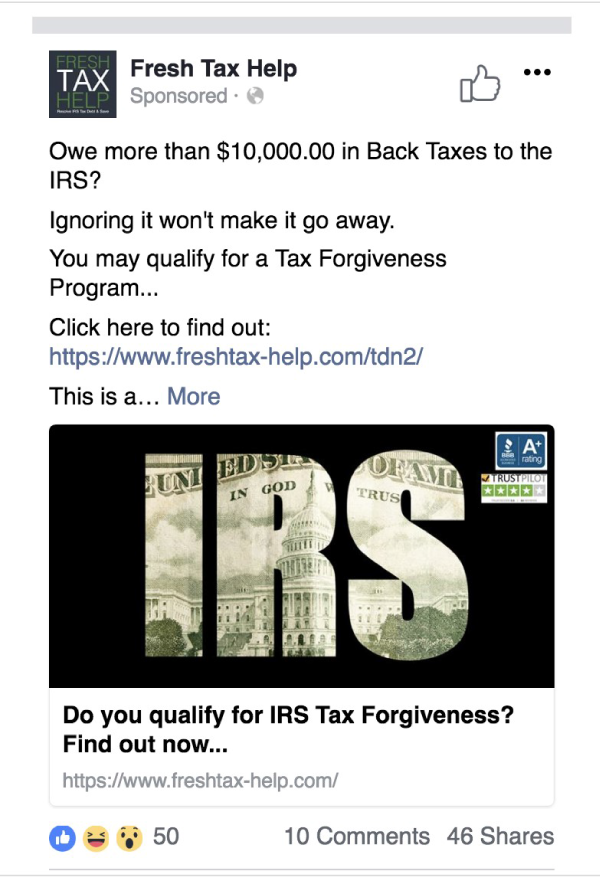 The Challenge
To lower cost-per-lead from online advertising.
The Goal
Strategic Marketer's goal was to successfully lower the cost-per-lead for Fresh Tax Help, consultants to people behind on their Federal Taxes.
The Creative Solution
Fresh Tax Help turned to Ashar Alam and his Strategic Marketers team, knowing his reputation for lowering online advertising costs.
Ashar started off deep diving into Fresh Tax Help's current customer base to develop the profile of the ideal client.
While Fresh Tax Help was running a cost-effective Google Adwords campaign, they could not achieve satisfactory results advertising on Facebook.
Using smart targeting, Strategic Marketers were able to only serve Facebook ads to the best of the best type of potential clients.
Creating eye-catching pictures for the campaign increased the click-thru rate of Fresh Tax Help's ads with higher quality leads.
Results
Fresh Tax Help was able to lower their cost-per-lead by a whopping 50%. "Strategic Marketers cut our lead generation costs in half!" - (name), (title) Fresh Tax Help.
Get new case studies by email: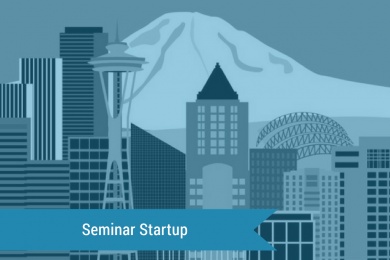 Using an aggressive digital marketing and print advertising campaign this startup went from $354,000…